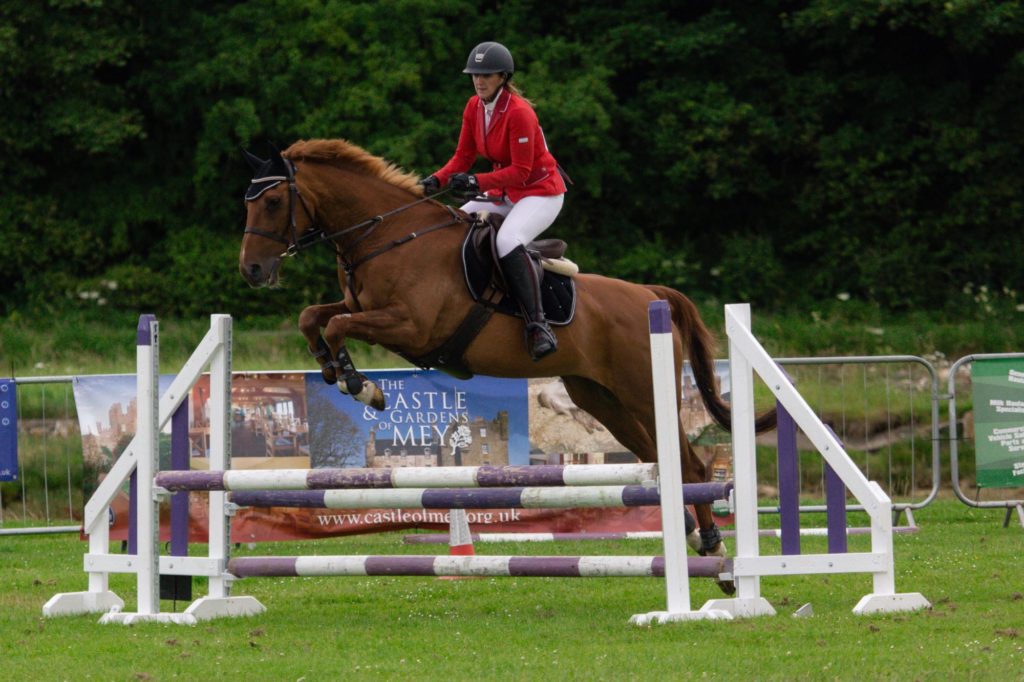 Caithness Show is a traditional agricultural event that has become a great day out for all the family.
Livestock classes include cattle, sheep, horses, goats, pigs, poultry and pets. In the cattle sections there are classes for pedigree stock such as Aberdeen Angus, Charolais and Shorthorns as well as commercial and dairy cattle. Amongst others, sheep classes include Border Leicester, Suffolk, Texel and North Country Cheviots. Heavy horse breeds, Shetlands, Highlands and Clydesdales will also be on show and the light horse section includes both in-hand and ridden classes. Driving Turnouts and Show Jumping Classes are a sight to be seen and always prove popular attractions.
Poultry and wildfowl are also well represented, with classes for everything from Silkie's to White Call's.
For our younger exhibitors, there are classes for young handlers in the cattle, sheep, poultry and horse sections. We also run a Young Farmers Calf Competition in partnership with other north shows.
If you would like to exhibit at the Show, please see the Exhibitor Information section for details of classes, entry fees and closing dates.
Our increasingly popular Dog Show is held on Saturday afternoon with entries being taken on the day.
The Main Ring features a range of entertainment throughout the day and is the place to see the winner's parade and Champion of Champions crowned, you can also watch the procession of vintage tractors which is another popular event.
Our Industrial and Flower sections welcome entries from all ages, if you're a master at baking, crafty, creative or have a flair for flowers then these sections are for you. Find out about the class sections and how to enter under Exhibitor Information.
The Northern Quality Produce Marquee offers a fantastic shopping opportunity and showcases the best food, drink and artisan crafts in Caithness, as well as welcoming visitors from further afield. Find out who will be attending here.
A diverse range of vendors make up the outdoor Trade Stand area, with stands selling everything from agricultural machinery to toys and artwork, as well as many informational exhibitors. Find out who will be attending here.
Catering outlets are located in the food court and offer a great choice of food, drinks, snacks and treats to purchase.
The show day is rounded off with a buffet dance held in a town centre venue.